Downey Probation Violation Attorney
Confident & Professional Criminal Defense Serving Your Best Interests
Sometimes probation violations happen by mistake; sometimes the circumstances that led to the violation were unavoidable. Regardless of your situation, our Downey probation violation attorney has the experience necessary to achieve the best possible resolution for your charges. You're already facing serious inhibitions on your freedoms as a result of your probation; we don't want it to get worse.
With our team, you can expect diligent dedication through your case. Schedule a FREE consultation by calling our Downey probation violation lawyer at (562) 268-5522.
What to Expect from Your Probation Violation Charges in California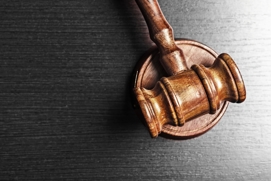 If this is your first offense, you may simply be issued a warning for a minor violation. Your probation officer may not even make this warning official; it depends on the nature of the violation, your personal officer, and your officer's understanding of the judge. Serious violations may result in a number of other more inconvenient consequences to be determined at the discretion of either your officer or the judge. If you fail a drug test while on probation, your officer can also submit that violation to the court. Most probations also prohibit firearm possession.
Usually, if the officer has filed your violation, you will be able to attend a hearing to refute the charges. Probation violation charges usually involve:
Missed court dates
Failure to pay fines
Violating special restrictions of your particular probation
Committing a new crime
Unique Defense Tactics for Each Case
Our intelligent Downey probation violation attorney consistently comes up with creative defense tactics to cater to the specifics of your case. Uncovering mistakes in the prosecution is one of our team's particular strengths, and we regularly catch weaknesses in evidence and in witness testimony. If you're convicted of a probation violation, the judge could seriously inhibit your freedoms, or even revoke your probation and instead require you to serve time in jail.
Schedule Your Free Case Consultation
We handle cases in every Southern California Court
A complimentary consultation in person or over the phone
Payment plans available and credit cards accepted
Over 40 years of professional experience and knowledge
Evening and weekend appointments available
Se habla Español - our Downey probation violation lawyer can help you in English or Spanish